N2 Psa Nitrogen Generator Nitrogen Production Plant for Industrial Using
Product Detail
Product Tags
Technical characteristics
⊙ The equipment has the advantages of low energy consumption, low cost, strong adaptability, fast gas production and easy adjustment of purity.
⊙ Perfect process design and best use effect;
⊙ Modular design is designed to save land area.
⊙ The operation is simple, the performance is stable, the automation level is high, and it can be realized without operation.
⊙ Reasonable internal components, uniform air distribution, and reduce the high speed impact of airflow;
⊙ Special carbon molecular sieve protection measures to extend the life of carbon molecular sieve.
⊙ The key components of famous brands are the effective guarantee of equipment quality.
⊙ The automatic emptying device of national patent technology guarantees the nitrogen quality of finished products.
⊙ It has many functions of fault diagnosis, alarm and automatic processing.
⊙ Optional touch screen display, dew point detection, energy saving control, DCS communication and so on.
Technical indicators
Nitrogen production:5 ~ 3000Nm3/h
Nitrogen purity:95% ~ 99.999%
Nitrogen pressure:0.1 ~ 0.8MPa(Adjustable)
Dew point:-40ºC or -60ºC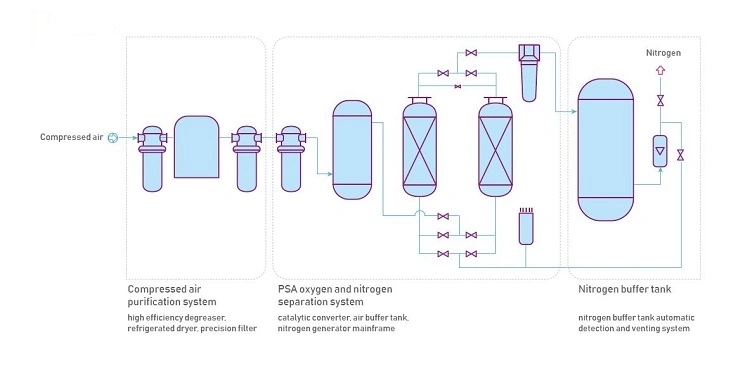 Application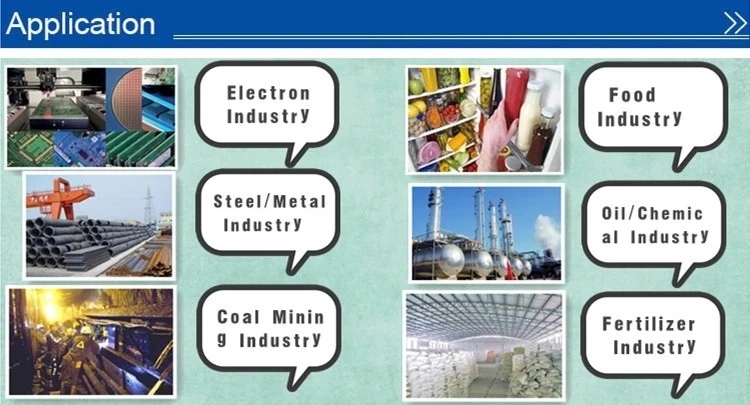 Company Profile
Hangzhou Sihope Technology Co., Ltd. .is a national high – tech enterprise , located at Fuyang National High – tech Park , Hangzhou .
In 1994 years, our company was set more than 40,000 square meters plant which is specialized in medical molecular sieve oxygen system,
nitrogen machine, central oxygen supply system, central suction system, air compressor unit, air disinfector, compressed air purification
equipment, modular ozone generator. Sihope technology has 76 patented technologies, 12 national invention patents (the company is a
provincial patent pilot enterprise), two products were included in the National Torch Plan; three series were rated as provincial high-tech
products. Our company not only has passed YY/T 0287、ISO9000、13485 quality system, but also awarded safety production
standardization level 3 enterprises, National product and service quality integrity demonstration enterprises, national best quality integrity
benchmark demonstration enterprises. The "Pressure Swing Adsorption Technology Research Center" has been established in cooperation
with a number of scientific research institutions.
---
Next:
Air Separation Machine Split Type Psa Industrial Nitrogen Generator with High Output Multi Models
---
Write your message here and send it to us